Singaporean how to apply permit for facial mask, thermometer from health care authority
This Notification application form is to be submitted to the Health Sciences Authority (HSA_MD_INFO@hsa.gov.sg) prior to importation. Each notification application of the exemption order is only applicable for one consignment.
Notification for the import of Surgical Mask, Thermometer for measuring human body temperature, Particulate Respirator and Protective Gear for Medical Professionals as per Health Products (Import, Wholesale and Supply of Medical Devices — Exemption) Order 2020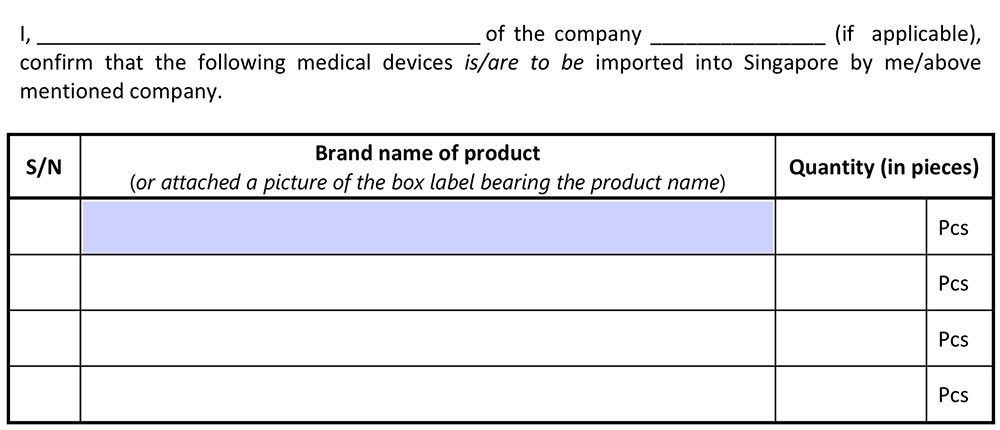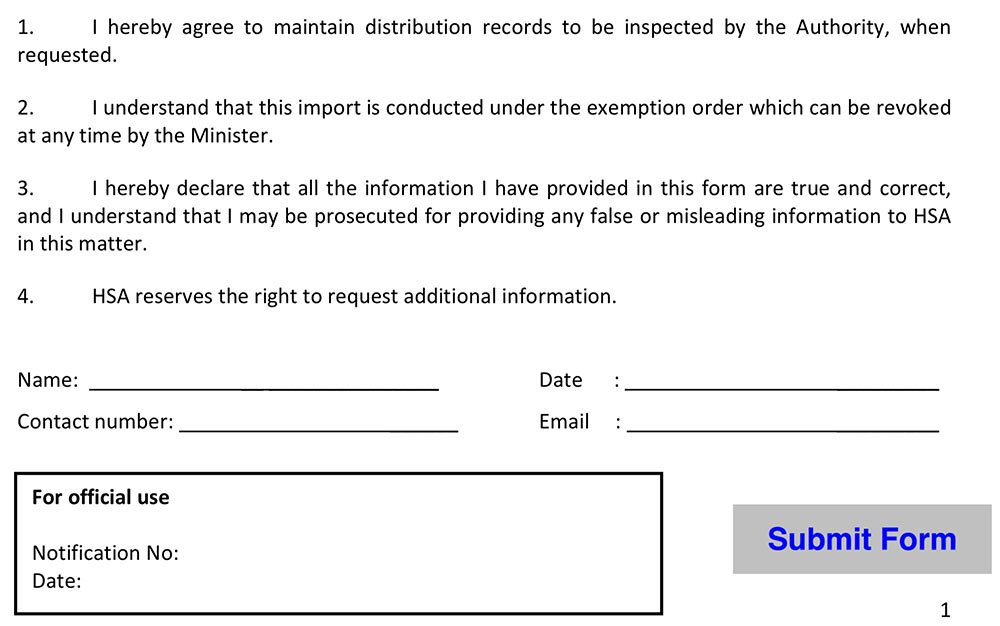 Note:
The application form will only be processed during normal working hours. Any submission received after working hours will be processed on the next working day.
The completed application form and requisite documents shall be submitted to HSA via email HSA_MD_Info@hsa.gov.sg
This is only applicable for the following medical devices:

  Surgical Mask
  Thermometer for measuring human body temperature
  Particulate Respirator
  Protective Gear for Medical Professionals

For Tradenet declarations please use the following details:

  Product code: HSAHP
  CA/SC Code 1: 2020HSAWH
To enquire about the relevant HS codes for declaration, please contact CUSTOMS_Documentation@customs.gov.sg or call Customs Call Centre at 6355 2000.

The distribution records should be maintained as per the distribution records template provided by HSA
The distribution records shall be retained for the longer of the following periods:
(a) theprojectedusefullifeofthemedicaldevice;or
(b) 2yearsafterthedateonwhichthemedicaldeviceissuppliedtoanotherperson.
The distribution records shall be made available to the authority for inspection upon request. Incomplete notification applications, or applications with erroneous information, shall be deemed invalid.