Immigration to Canada house relocation use full container 40GP shipping furniture to Toronto customer new home
Immigrate to Canada, whatever which city you choose to perch,  or any type of new house you set down, apartment in urban side or house at countryside, we are able to carry your house stuffs to the specific address. new immigration first time landing Canada should record none-flight carry goods, keep that B4 paper for import house stuff use. the house goods, such as furniture, bicycle, clothes…etc. find a suitable time to move your home stuffs.
Mr. Lin is a new immigrant who immigrated from Beijing to Toronto Canada, but he has two house respective in Xian and Beijing, he wanted to move some used furniture from two house to his new house in Toronto. we advice Mr. Lin sort and packing his house stuffs and use inland transportation logistics to send to our warehouse. we receive goods and storage it. check cargo status and feedback to him.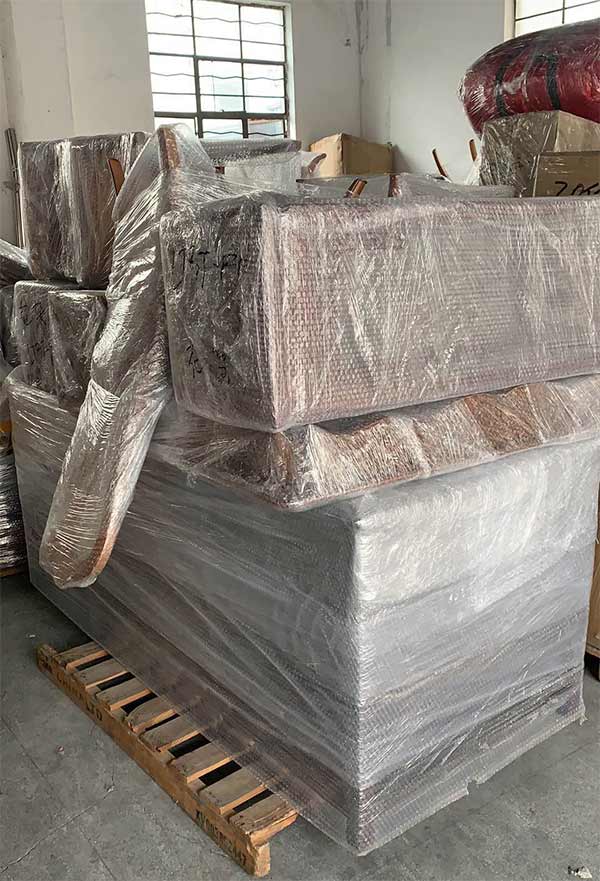 Furniture for inland transportation in China must packed properly for haulage trucking to avoid damaged or lost. China domestic road transportation is most fast and reliable. but frequent roll in roll out from car to the station is a risk, good packaging is also a way to prevent labor's rude working for loading and unloading cargo, 
The goods we received is not in good condition for shipping, we could offer repacking service by using plywood to make crate, case, or palletized the cargo. cargo packaging must use none-fumigation materials to do it. if use solid wood to do cargo packaging, there is a fumigation cost for each shipment. wooden packaging materials must no bark, mildewing, insect wound. and perishing. 
We had received all Mr.lin's cargo in our warehouse, double check total packages with him, and make plywood case at our warehouse, the goods cubic meter is about 50 CBM, we we advice customer use 40GP container to send to Toronto. then we handle export and import documentaries, customs works, sea shipping, transit delivery. till container send to client's home address, and move the cargo to customer's home place.