China ship to Singapore through door to door one package service
 Shipping cargo to Singapore from China has too many method for choice, some shipping terms are economy, some shipment handled by fast delivery for save transit time, and some ship method has unpredictable hidden cost there. Incoterm 2000 is a transportation pattern which defines that different trading method use relevant logistics method. While some popular trading terms used by exporters and importers as EX-work, FCA,FOB, CIF, DDU/ DDP

  What is the most popular trading terms as EX-work, FCA,FOB, CIF, DDU/ DDP. Our customer can be from China and also can be from Singapore, whichever part who contact us first and assign shipping jobs to us, we comply with order from the part. We normally called shipper, consigner, factory, exporter from China, while receiver, consignee, importer from Singapore,  maybe all of them from both countries are not our customer, but there do have a middleman we can liaise with, and we still can connect consigner and consignee together and fulfill the transportation job well done.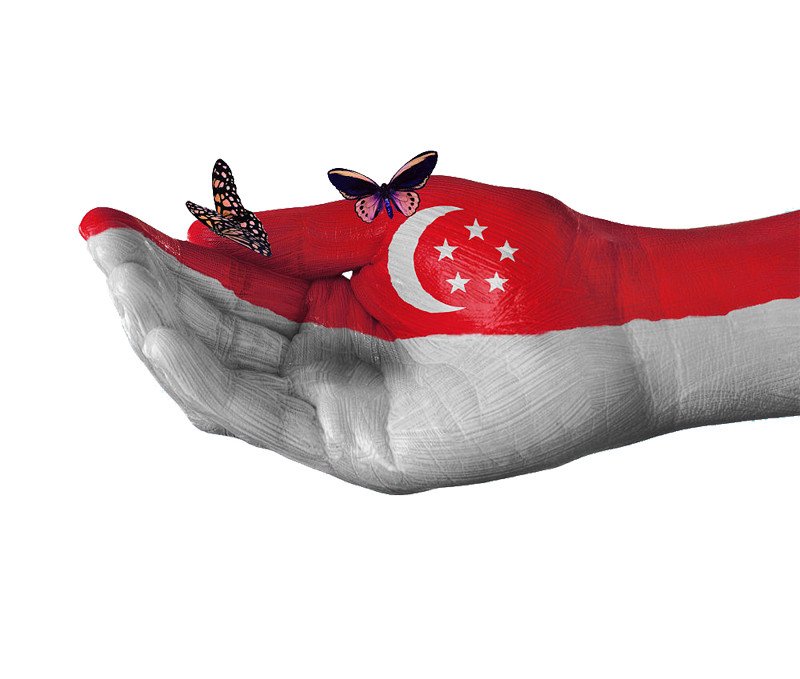 How do we act in a vary trade terms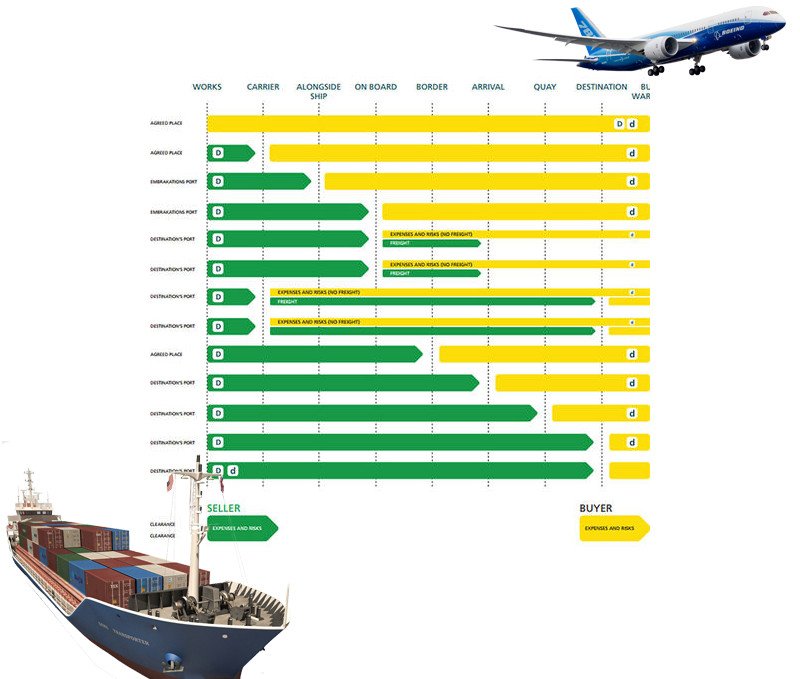 Shipper, consigner, factory, exporter, receiver, consignee, importer can be individual, can be community and can be a firm, no matter how it can be, there do have a specific person for a contact wind that we could liaise with the matter of documentation, information update, invoice bill, goods packing list, pick up and delivery.
Export matter

For what kind of goods can export, each time we get inquire by customer that we should replied by asking what kind of goods that customer wanted to export, in order to make the shippng work smooth, some cargo is restricted to export, such as forbidden cargo, cigarette, alcohol, drugs, animals, explosive row materials, dangerous chemical cargo, firework… any hazardous goods not allowed set as general cargo transport by all kinds of shipping methods, some goods and row materials is limited by a given specific quota yearly.  So we do shipment must rely on formal export procedure, so customers has not to hidden any restriction of goods to send out. 
Import matter

Singapore still has regulation for importing goods from every country, normally general cargo can import to Singapore without any specific permit requirement. some import still managed by its government, such as foods, foods ingredients, chemicals, drugs, medical accessaries, alcohol, cigarettes…etc, many goods needs to apply specific permit to present to import works. Any goods touch body sense and animals needs apply AVA permit. So we should advice customer before undertake shipment procedures.  
Shipping methods
Customer has goods shipping to Singapore from China must measure its cargo volume, there are several shipping method for choice to suit its shipping needs, we will advice customer to take proper way to send goods heading to Singapore.

LCL sea shipping type
LCL sea shipping means goods volume is less than a container loading, LCL shipping still has two popular methods, the one is by CIF, other are by FCA, DDU and DDP.  FCA, DDU/DDP is out best advantage and also an economy sea shipping arrangement, it's operated by from our warehouse to consignee door all in cost except GST 7% excluded. CIF is to port only operation, that consignee in Singapore has to pay sum of cost to Singapore port handle sharing. Its cost much higher than FCA, DDU,DDP terms.

LCL sea shipping procedure
LCL shipping procedure operated simple and easy, Shipper, consigner, factory or exporter arrange cargo send to our warehouse, we would have done, cargo receiving, measure weight and cubic meter, recording into system for tracking, loading into container, export documentation preparation, sea sailing, Singapore destination customs declaration, pay import GST 7%, devanning container, distinguish goods to relevant consignee, reserving delivery to consignee, freight collection. Every shipping terms has to through this process, if CIF shipping terms we would not do Singapore local works to consignee, DDU/DDP included all works we shall have done to customers. 
FCL sea shipping type
FCL means full container loading, the cargo volume fit 20 feet container with maximum 28 cbm and 40 feet container with maximum 50 – 68 CBM, FCL sea shipping can be operated FOB, CIF, DDU/DDP. We could not only help shipper handle domestic export works but also help consignee in Singapore to handle customs declaration and delivery. It depends how many works the customer assigned us to do. We can help customer only sea freight while help shipper handle export formalities as well as help consignee do Singapore import works and delivery. Choose our DDU/DDP service is most convenient and economy.

FCL sea shipping procedure
There are two type of shipping a FCL container from China to Singapore, 1. Loading container address at Shipper's address. Wherever cargo in in China, we could send a container to specific address to loading cargo, and shipping to consignee door in Singapore.  2. Loading container at our warehouse address. This type is for customer purchase goods at different vendor, and assign them sending cargo to our warehouse, when all goods reach to our warehouse we confirm the checklist with customer and shipping the cargo out with container. The entire process should have done by us. 
Air freight to Singapore type:
Send cargo through air freight to Singapore from China can be operated from all international airplane in China, such as Shanghai, Guangzhou, Shenzhen, Beijing, Chengdu Chongqing international airport. Air freight also can option CIF, FOB, and DDU/DDP terms. But send air freight to Singapore most easy, we operate its by DDU/DDP is still simple.  CIF is to Singapore air port only, customer should do customs declaration and delivery themselves, our DDU/DDP can handle cargo declaration at Singapore airport and deliver to consignee door in Singapore. 

Air freight procedure:
the procedure of sending an air freight cargo to Singapore is still simple operated by us, we send shipper our warehouse address, and entrance number. We measure the cargo weight and cubic meters, make invoice to customer to confirm, freight collection, do customs presentation, arrange air flight. Destination air port customs declaration, delivery cargo to consignee. 
Courier express DHL FedEx UPS TNT
Send DHL, FedEx, UPS for small parcel is definitely fast, but its unit cost is more expensive than dedicated air line freight. if customer in urgent need the goods we could send franchised DHL FedEx price. But for massive cargo volume use DHL FedEx is not an economy option. And its timing is not guaranteed, FedEx UPS airplane still measure its cargo volume for a plane loading. If a 737 Air plane can loading 20 ton cargo, and to destination freight only 15 ton cargo, the plane will flight unscheduled. So customer needs plan its activities in advance. 
Dedicated courier express 
Dedicated courier express is aim small parcel air freight needs, and its most economy method to customs save the cost and take the goods high efficient in transit time, from China to Singapore parcel courier delivery normally 5 days can get the cargo. Dedicated courier express also a combined shipping operation, we make many customers goods whose has small parcel need to ship over to Singapore. Make it palatalized directly fly to Singapore and then deliver cargo to different consignee. 
LCL FOB transit time is about 10 days
LCL CIF transit time is about 10 days
LCL DDU/DDP (door to door) transit time is about 12 days
FCL FOB transit time is about 8 days
FCL CIF transit time is about 8 days
FCL DDU/DDP (door to door) transit time is about 10 days
Air Freight FOB transit time is about 3 days
Air Freight CIF transit time is about 3 days
Air Freight DDU/DDP (door to door) transit time is about 4 days
Air Freight DDU/DDP (door to door) transit time is about 4 days
Dedicated Air Freight DDU/DDP (door to door) transit time is about 5 days
DHL FedEx UPS transit time is about 2-3 days
Singapore Local customs and delivery 
As long as cargo approach to Singapore air port, or dock port, our Singapore office will received an arrival notice form carrier, then we liaise with consignee and undertake customs presentation procedure, declare the cargo in line with right packing list and cargo invoice, and get tax permit by customs issued. When all work done, Singapore office will contact consignee for delivery arrangement.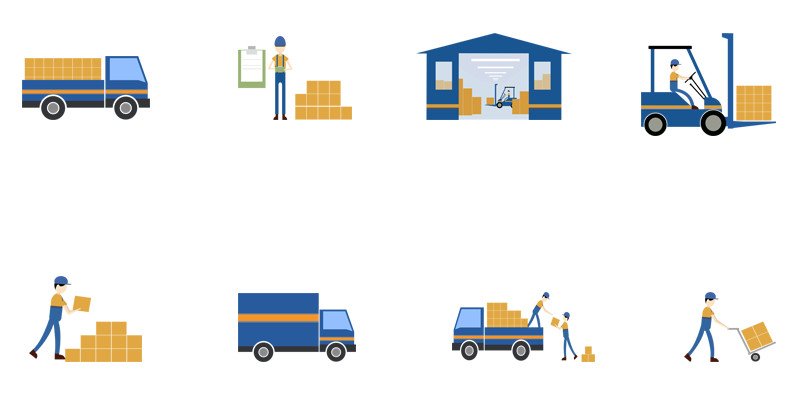 Recommend freight method 
if cargo get small parcel we would recommend use dedicated air courier service
if cargo get small parcel and in urgent need we would recommend use courier express DHL FedEx UPS service
if cargo volume is more than 1 – 10 cbm we would advice use LCL DDU/DDP service, and if in urgent needs, still can use dedicated air freight service.
if cargo volume is 15 – 28 cbm, we would advice use FCL 20 ft container loading DDU/DDP service
if cargo volume is 50 -68 cbm, we would advice use FCL 40 ft container loading DDU/DDP service