What are you waiting for?  
DJcargo global freight service offers cheapest door to door air freight service from China to Singapore, in the meantime, double 11 promotion sales for global customers whatever to Singapore from China, or other countires in Malaysia, Phillippine, Australia, Canada, Indonesia..et cetera.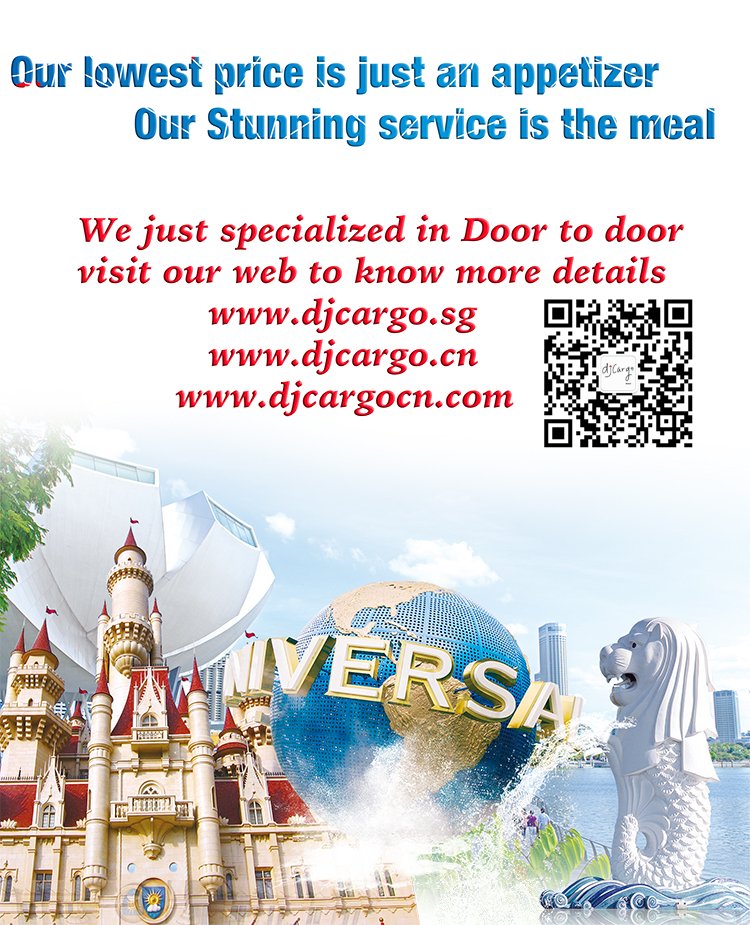 Door to door sea freight only 450 rmb per CBM 
Door to door air freight only 12 rmb per KG
Door to door courier parcels express only 15 rmb per KG
Door to door small parcels sea freight only 75 rmb per 0.1 cbm max 450 rmb for 1 cbm
DJcargo global freight service specilaized in door to door freight service, not only a cargo fowarder, but also deliver all kinds of assistance for your trading work.
Just Door to door all in one package service, Singapore, Malaysia, Philippine, Indonesia, Canada, Vietnam, Cambodia, Australia, New zealand, Bruma… et cetera.