How to send vending machine from China to Jakarta Indonesia by door to door sea shipping.
Vending machine and game is become more popular and some place such as shopping market, mall-hall. Outlet, baby Game Center, cinema, and stations, except in China, also many other countries in Asia Pacific countries. In Guangzhou Panyu game entertainments industry exporting too many vending machine, lipstick vending machine, toy game vending machine, DJcargo global freight service is major shipping carrier carry out exporting transportation for sea freight to sellers in China and buyers from oversea. Here in below we express our experience for how to send vending machine from China to Jakarta Indonesia by door to door all in sea shipping:(DDP delivery terms)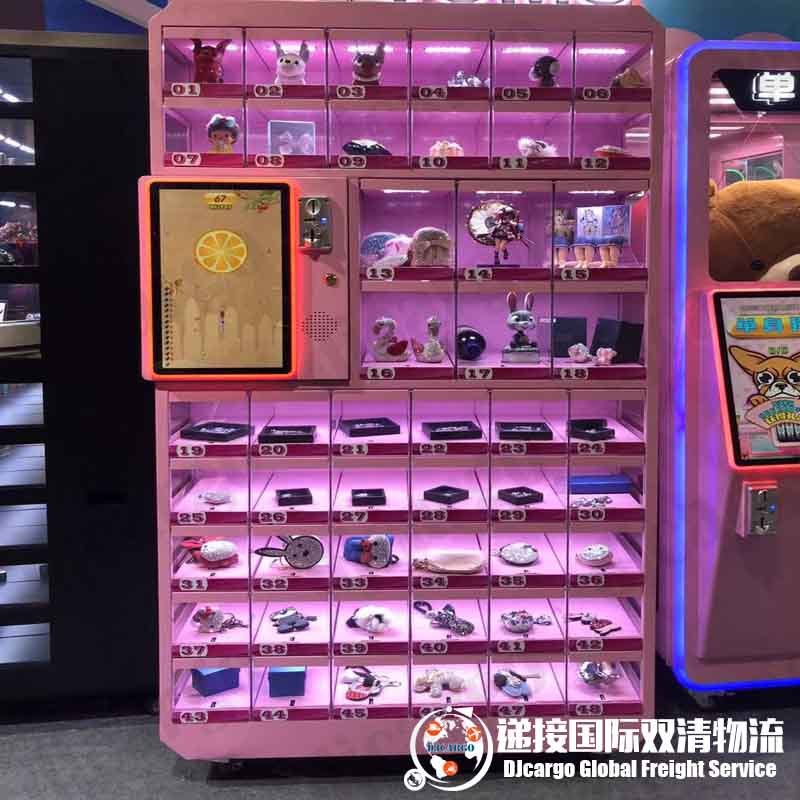 As well-known Indonesia customs is most difficult import customs, its very tough restriction, the customs regulation is very standardization, they cannot accept any minor mistake on paper document which in line with real import cargo. If you declare right cargo with right info, documentations, application, are right enough, the customs release is not so difficult. Our China to Indonesia dedicated door to door sea shipping service was setup since 2012, up to know is smoothing runs very constantly. Offers customs very good practice.

Vending machine is designed like general cargo which shipping to Jakarta can use our shortest sea shipping methods, normally 18 days about can reach to there. Vending machine is like a equipment which works need electricity, Indonesia electricity like China was, 220 V 50HZ power supply standard. And Indonesia power supply plug is not like China was, it's like holland standards, so each vending machine have to check by QA pass then export shipping to Jakarta.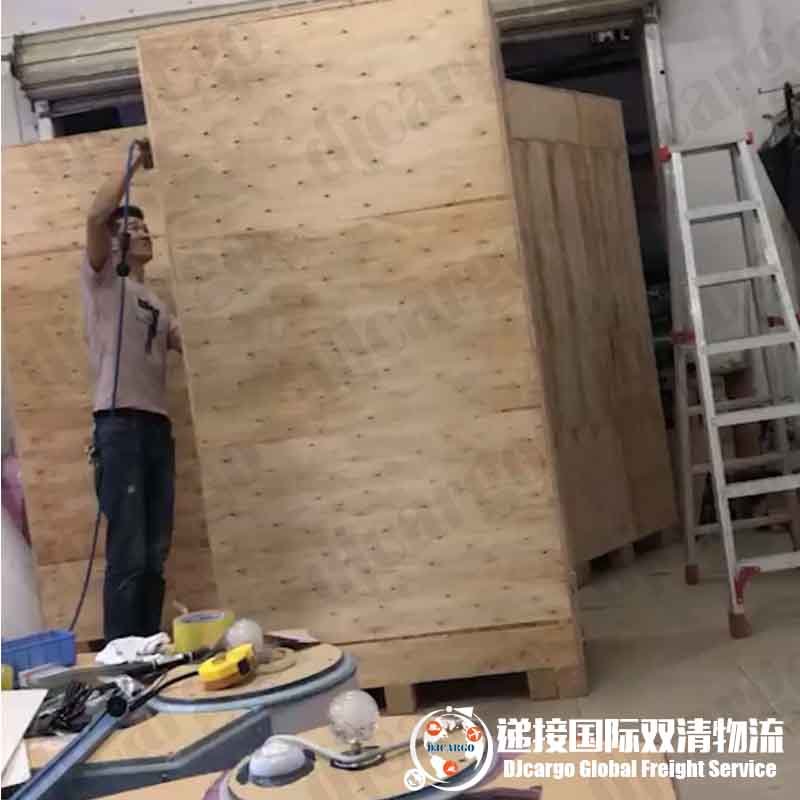 Vending machine is made by materials wooden, glass and some electric parts, so to protect this cargo damage in every movement, we should use plywood materials to pack it, to make a plywood case with feet. We strongly suggest that the factory do packing work, because they produce products by line and packing also has cheaper cost than we have. Its labor cost and materials cost also cheaper than us.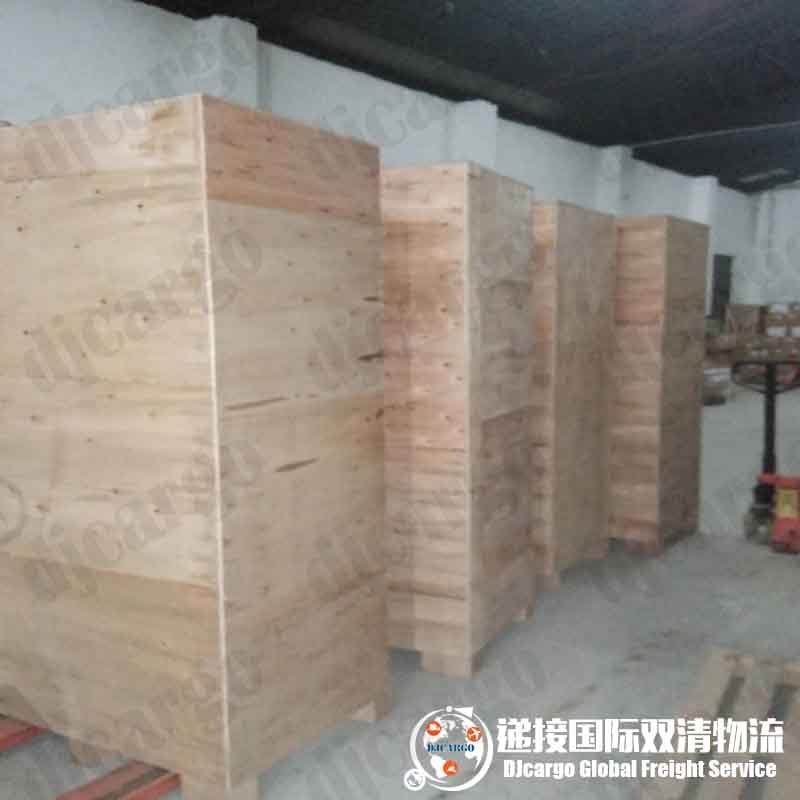 Once vending cargo appropriate packed then use minivan to send to our warehouse, cause our LCL sea freight loading container is generate at our warehouse in Guangzhou, if FCL cargo we can shipping container from anywhere in China to Jakarta. when cargo into our warehouse, we will do series works like record, marking, measure dimension, weight and arrange documents to export customs, sea freight and then destination works all handle by our Jakarta team to fulfill.