How to import goods to Malaysia, simple procedure guide you process it
Short guide for important importers
Imports refers to the bringing or causing to be brought to Malaysia by land, sea or air or in any other way.
To import goods to Malaysia, you will need to make a declaration to the Royal Customs Department
Malaysia (JKDM). Import Duty, Excise Duty, Sales Tax will be paid on goods subject to duty /tax if the goods are imported for domestic use.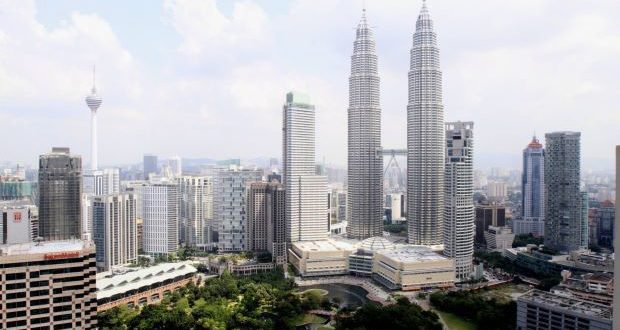 Public import procedure
Step 1: Customer renewal 
All imports of goods into Malaysia must be declared by:
1. Appointed Customs Agent (review can be made at http://www.mytradelink.gov.my/tradeassociations); or
2. Self-Declaration (AEO Program – AEO Portal http://customsgc.gov.my/index_aeo.html); or
3. Direct User
Step 2: Classification goods 
Importers need to get confirmation of goods to be imported to Malaysia if they are subject to any duty / tax by obtaining the correct tariff code for the goods. The tariff code can be checked by reference to:
1. HS Explorer http://mysstext.customs.gov.my/tariff/; or
2. Consult the Technical Services Division, Classification, Tariff and Drafting Division, JKDM http://www.mobile.customs.gov.my/edirectory/portal-branch?x=8; or
3. Check with Customs Duties Order 2017 http://www.federalgazette.agc.gov.my/outputp/pua_20170103_P.U.(A)52017.pdf (subject to amendment); or
4. Check with the relevant Free Trade Agreement (FTA)
Step 3: Check all these goods which are the considerations or properties import
1. Check whether the goods to be imported are controlled or subject to import restrictions restrictions by the authorities.
2. Check whether the goods require an Import / Approval Permit from another Government Agency (OGA) or Permit Manufacturer Agency (PIA). Permit / approval must be obtained before any importation is made.
3. Review can be made through Customs (Prohibition on Import) Order 2017 http://www.federalgazette.agc.gov.my/outputp/pua_20170404_P.U.(A)103_Import.pdf (subject to amendment)
Step 4: Determination & Documentary document provider for cultural release
Every importer shall make full and true declaration of the goods imported, on the basis of himself or his agent at the arrival or landing of such goods in Malaysia.
1. Import declaration is to use Customs Form No.1 (K1) electronically. Link: http: //www.dagangnet.com/trade-facilitation/edeclare/
2. Obtain an import permit while making a custom declaration either electronically or hard copy. Link: http://www.dagangnet.com/trade-facilitation/epermit/
The importer or his agent must produce the document as requested by the appropriate customs officer for the purpose of assessing any declaration made by the importer. The list of supporting documents is as follows the following:
1. Bill of Lading / Airway Bill
2. Invoices
3. Packing List
4. Country of Origin Certificate (if applicable)
5. Other related documents
Step 5: Inspection of Goods
Authorities (JKDM) have the right to inspect consignments to ensure their importation is compliant laws and regulations. Any customs officer with the right may conduct a physical examination on any item when needed.
Step 6: Payment of Tax
The duty / tax payable on imported goods must be paid by the importer on time the arrival of the goods. Duty / tax payments can be made over the counter or via online payment. Link: http://www.dagangnet.com/trade-facilitation/epayment/
Step 7: Approval
The goods to be imported can be approved for release provided that the duty / tax has been paid and the permit (if any) relevant) has been obtained.
Step 8:Free release
The release of customs may be allowed once all acts that have been sealed by the JKDM have been complied with and is filled.
Step 9: Save document 
Import records must be kept in Malaysia for a period of seven (7) years, except as otherwise approved by the Director General subject to any conditions imposed by him.
Notes: Any omission or neglect to comply, and any act or omission contrary to, the provisions of the Customs Act 1967, or any violation of its terms and restrictions subject to it, or based on it, any license or permit issued or any license