Fast shipping from Shenzhen and Guangzhou to Singapore
1) we consolidate your courier shipment into one big shipment to save your cost.
2) We use express delivery your sales for your drop shipping shipment.
3) We act as your agent, using our own name as shipper to protect your business secret.
4) Our discounted rate on express dilivery companies, like DHL, FedEx, UPS, TNT, EMS is even lower than your airfreight.
5) Door to door delivery services available by Bangda Express Services from Guangzhou.
6) Japan, Vietnam, Singapore, Malaysia, MID-east, Africa special routes.
    1. Goods send to our warehouse in Guangzhou: pick up charge or no
    2. Guangzhou warehouse storage fee :  no
    3. Guangzhou loading goods into container fee : no
    4. Guangzhou truck to Shenzhen port fee:  no
    5. Shenzhen export customs declaration fee:  no
    6. Sea shipping fee: 600 RMB or 120 SGD per CBM
    7. Singapore customs declaration fee: no
    8. Singapore GST fee:  7% total goods value 
    9. Truck to Singapore warehouse fee: no
    10. Singapore unstuffy goods from container to warehouse labor fee : no
    11. Singapore warehouse fee:  no
    12. Goods delivery from Singapore warehouse to consignee ground floor; door fee: no    
---
Documentation Service
1. Fumigation/Disinfection Certificate
2. C/O (Certificate of Original)
3. FORM A, FORM E, FORM F
4. Commodity Inspection
5. Embassy/Consulate Endorsement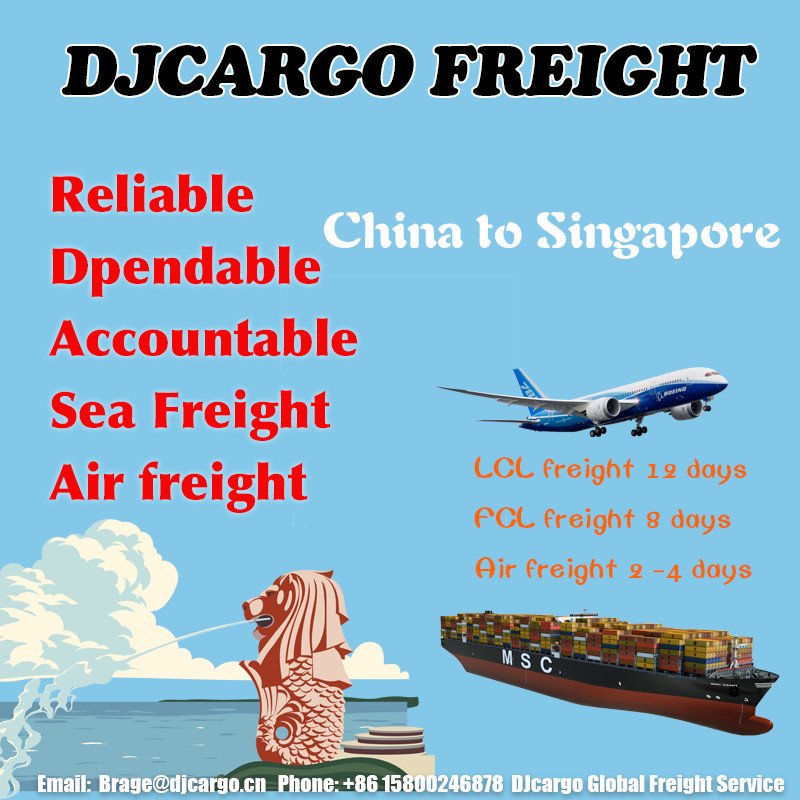 DJcargo International Freight Forwarding Ltd. is a licensed shipping service company approved by Ministry of Commerce, Ministry of Communications, and Customs General Administration of P.RC.
Before inquiry, providing your cargo details as following will be highly appreciated.
1.Name of commodity
2.Total Gross Weight of commodity
3.Total Volume of commodity
4.Port of loading (POL)
5.Port of discharge (POD)
6.Trade terms (FOB, EXW etc.)
7.Value for Transportation Insurance