Guangzhou DJcargo Global Freight Service mainly engaged in door to door sea shipping, air shipping and courier express from China to Singapore, we not only ship through Guangzhou to Singapore, but also other cities in China we are capable to arrange such as Shenzhen, Foshan, ZhongShan, Zhuhai, Jiangmen, Ximen, Shanghai, ZheJiang, JiangSu, Qingdao TianJin… etc.   We are able to handle FCL full container from every city in China, and LCL less than a container cargo from our warehouse in Guangzhou, the bulk cargo shipping airport to airport and courier express one package service. customer get consultation before send their cargo with relevant shipping method.
     LCL consolidation door to door shipping:
    Customer only have few cbm cargo, less than a 20 feet container volume, use our LCL consolidation door to door shipping is wisdom choice.
     A. Freight Cost:
Price 450 RMB
Chargeable 1 CBM
Mix volume 1 CBM ≤ 500 KG
Singapore GST 7%
Shipping lead time 10 days
Payable method prepay / paid on delivery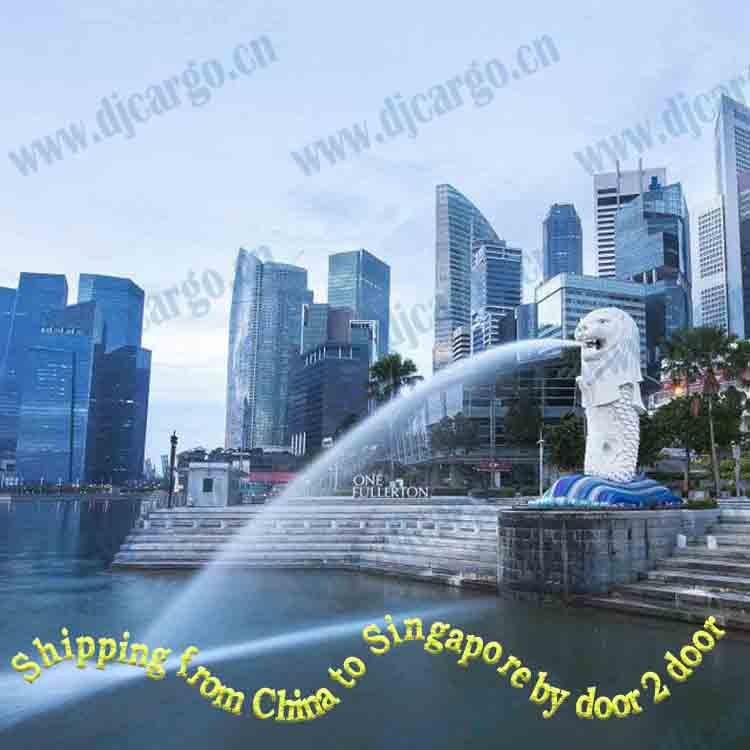 B. Shipping Procedure:
              1. Confirm shipping mark with our sales representative, its a unique requirement to every customer that shipping mark is most important, our warehouse use shipping mark to distinguish different cargo belong different clients of shipping to right destination. our warehouse will record goods information in our warehouse system when cargo reach to our warehouse, while customer can tracking their goods status through website www.client.djcargo.cn
              2. Customer assign our address info to shipper sending goods to our warehouse
                       地址:广州市白云区嘉禾望岗工业二路29号2栋1楼+唛头C-XXX-SG
                       收货人:C-XXX-SG
                       收货电话:15800246878
                       所属街道:嘉禾街道
                       邮编:510440
              3. We provide 1 month free storage service to customer, for the lead time purpose of produce goods.
              4. Customer should provide us their purchase items packing list info to us, as we have to present to both customs to do declaration work. download template
              5. Once all cargo approach to our warehouse, and customer can check with us what exactly goods arrived, then we get start to shipping. making loading preparation, export customs clearance, sea shipping, destination handle, truck unstuffy and cargo delivery…etc, whole procedure handle by us.
              6. Freight can be paid to our account in China or paid to Singapore account before delivery
FCL full container door to door shipping:
Full container shipping has two pattern, the one is cargo loading in our warehouse, another is loading at shipper's address.

    A. shipping from our warehouse:

             Customer buy goods from more than 3 suppliers from different place in China, in this method that different supplier send goods to our warehouse by written same shipping mark. we offer one month free storage, and free received goods, when all goods reach to our warehouse, we measure the total goods cubic meter and weight, then advice customer use 20 feet container or 40 feet container. normally goods volume is about 15 – 28 cbm use 20 feet container, goods volume is about 30 – 68 cbm use general 40 feet container or 40 HC container, the shipping procedure as same as LCL consolidation shipping handled by us.
    B. shipping from shipping's address:
             Customer purchase goods at one supplier, or several suppliers whose who can send goods to one supplier's warehouse among them. then we can send container to load the cargo, the cargo total volume and weight must be measured precisely by suppliers. so we can send right container type to conduct next procedure.