Anti-virous materials disinfect alcohol, l sanitizer, disinfect wipes, face mask Guangzhou China air freight to Toronto Canada door to door service
The cargo disinfect wipes, sanitizers, face mask belong a customers from a foreign country's embassy in Canada Ottawa, such sensitive cargo use air freight send to Canada is most difficult during CONVID-19 pandemic, no directly flight from Guangzhou to Toronto, and charter flight can not accept several hundred kg quantity to carry, also no space available. we choose flight from Guangzhou to Incheon, and from Incheon to Toronto flight.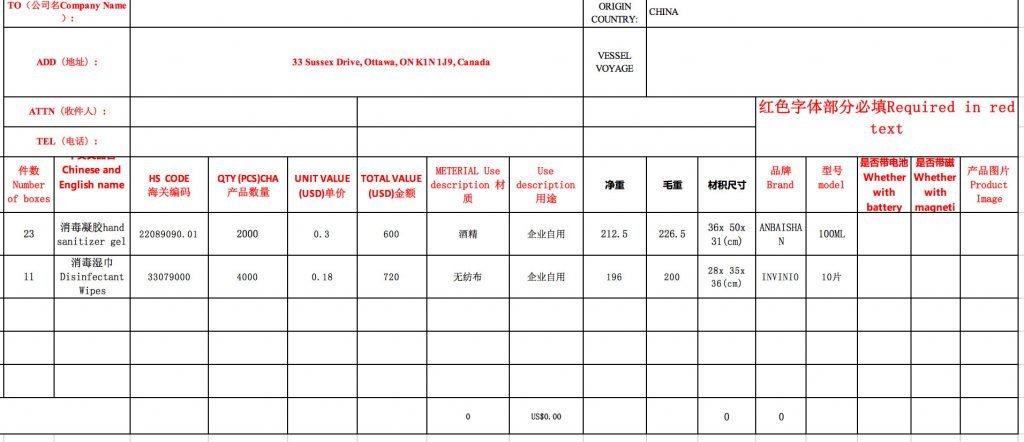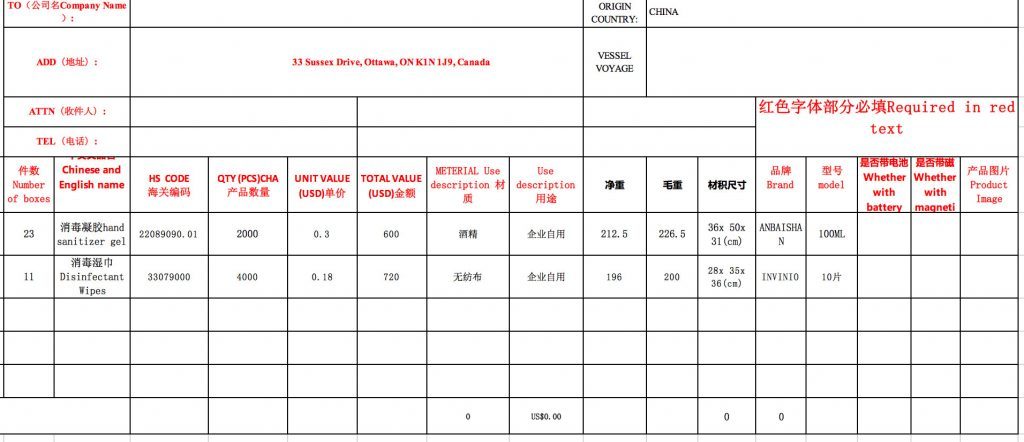 China export documents we guide shipper to collect full details, use formal export procedure to declare export customs, as no directly flight, our Korea agent could arrange transit flight to Toronto, Guangzhou fly to Incheon 1-2 days process, Incheon fly to Toronto needs 3 days process, from May 2 to May 7 total 5 days arrival to YYZ airport.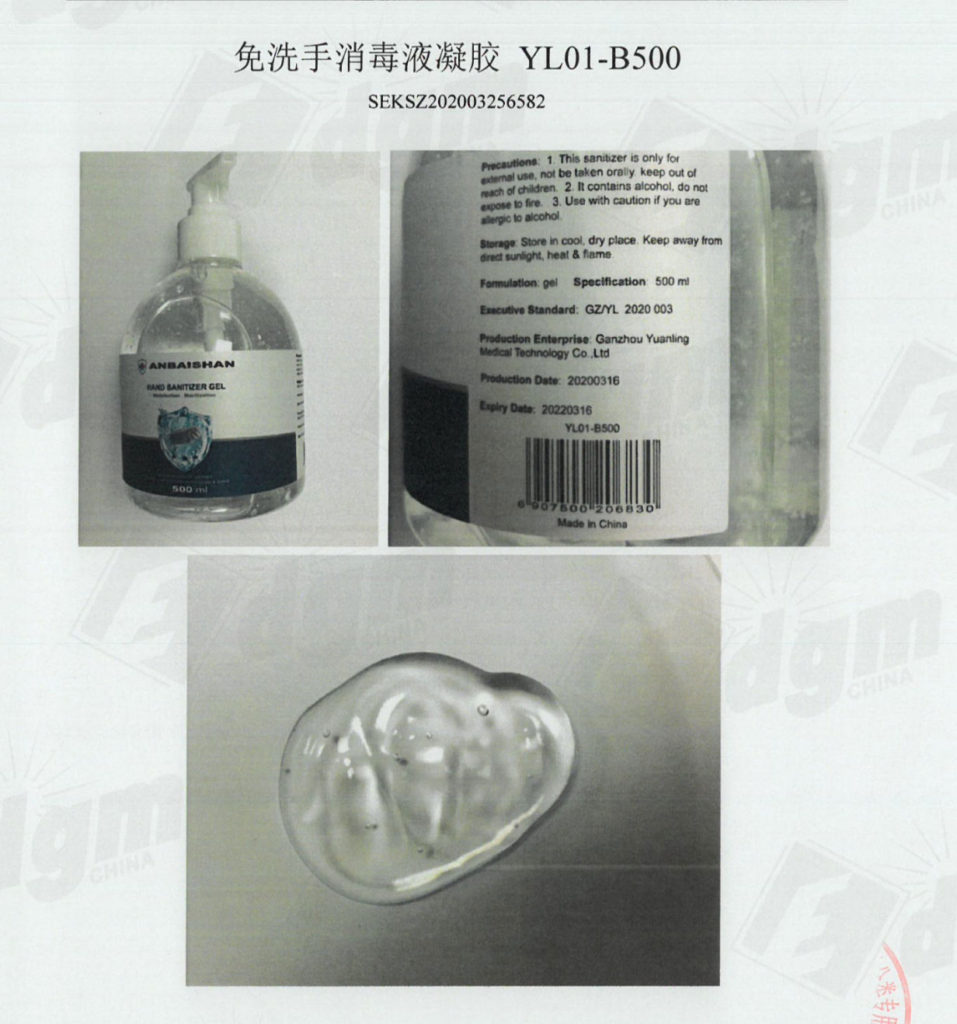 May 8 our Canada team start process customs declaration at YYZ airport, they met a problem which made by shipper that the bill of lading was written wrong consignee info which offered by shipper, also notify part is wrong info. but not a big problem. our Canada office make paper for customs declaration works while China side make the air-line company amend consignee info. another big problem impact the process as the real consignee has no right to import the cargo, embassy just a receiver and phone number, sssso, we should solve the problem anyway, Canada office use our own import right to declare the cargo to finish customs works, personally explain to customs.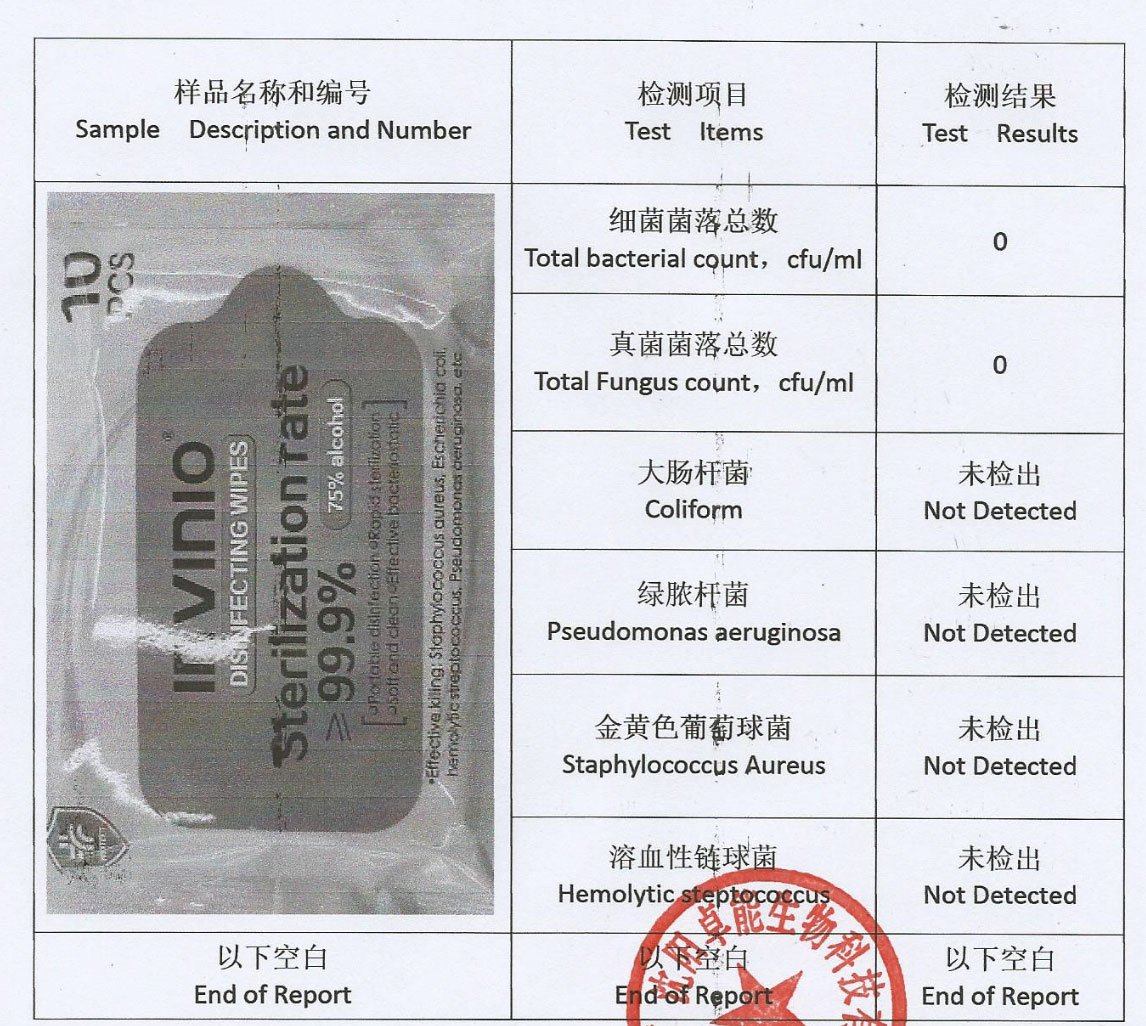 for this situation also can use none-permanent resident to declare cargo import. use temporary tax number to apply import duty and tax, pay the GST. finally finish the customs works. as bill of lading information wrong. Canada airline could not release the cargo, so there was a storage fee for two days at airport warehouse, other cost keep the same as we quoted to customers. 
Consignee address is in Ottawa, from Toronto airport YYZ to its address almost 300km, the cargo must be pick up from airport warehouse then re-arrange to delivery from Toronto logistics warehouse to consignee address, spend 1 day to finish delivery, the total elapsed time almost 9 days. its very prefect arrangement for such urgent cargo delivered to right receiver.